Just a short drive outside Fairbanks, Alaska exists the Chena River State Recreation Area. Covering over 350 square miles, the Chena area does not disappoint when outdoor adventure is what you seek.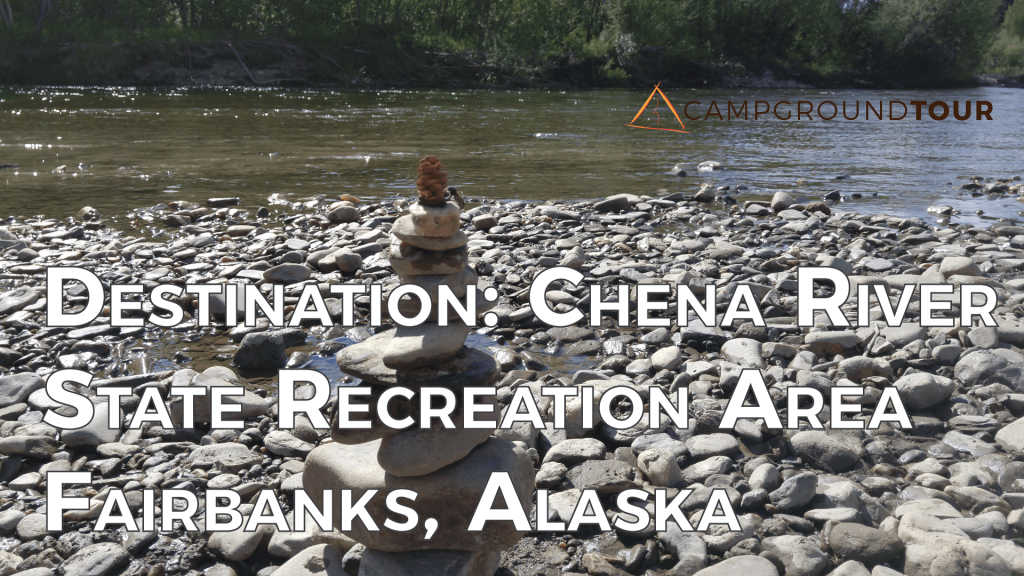 Relax on the banks of the Chena River, or spend the day hiking and rock climbing at Granite Tors. Wind through the forests on a 4-wheeler. Kayak, canoe or fish arctic graying in the Chena River.
Whatever your passion, the Chena River State Recreation Area delivers.
Getting to the Chena River State Recreation Area
Leaving Fairbanks, take the Steese Highway north to the Chena Hot Springs Road. The Chena River State Recreation Area begins approximately 26.5 miles down Chena Hot Springs Road.
One word of caution – Alaska's interior is notorious for a phenomenon known as frost heaves. Frigid winter months coupled with dense layers of ice below the earth's surface make for unstable terrain. Building roads over this constantly shifting landscape can leave some significant bumps, dips, or rolling hills in even the best constructed road. The Chena River Road is no exception – take it easy. You – and your family, RV, glassware, dog, cat, etc. – will thank you later!
Places to Stay
The Chena River State Recreation Area includes three developed campgrounds, able to cater to both the tent camping enthusiast as well as accommodate those with recreational vehicles.
Rosehip
Located near milepost 27 of the Chena River Road, Rosehip Campground provides 37 total sites nestled in the forest.
Tors Trail
The Tors Trail Campground marks the trail head for the Granite Tors hike. Located at milepost 39.5, 24 total sites are available, all of which can accommodate recreational vehicles.
Red Squirrel
Tucked way out Chena River Road at milepost 42.8 is the Red Squirrel Campground. Red Squirrel only has 5 sites, but is a beautiful setting, especially during the summer months.
Places to See
Chena River
Numerous pull-outs exist along the entire stretch of the Chena Hot Springs Road. Find one of these pull-outs, pack a picnic lunch, and hike a short distance down to the banks of the slow-moving Chena River.
With the plentiful sunshine, bask on the banks while wading in the (albeit, cold) water.
After spending time building make-shift rock dams with my son, the muddy riverbed revealed plentiful black sands, sometimes containing gold. Sure enough – after some makeshift panning with nothing but our bare hands, we were able to reveal one tiny flake of gold!
Chena Hot Springs

At the very end of the Chena Hot Springs Road is the area's namesake: Chena Hot Springs itself. The aptly named Chena Hot Springs Resort is privately owned and operated after being purchased from the State of Alaska in the 1990s. The resort is now a tourist destination for both their work harnessing geothermal energy, as well as to soak in the hot springs.

The resort itself makes a strong effort toward self-sustainability and renewable resources, utilizing the geothermal energy of the hot springs to aid in thawing ground to extend produce growing season, as well as harnessing heated water to drive a steam turbine. Although not quite there yet, the resort soon hopes to produce enough power to unplug and realize their dream of being entirely self-sufficient.

---

We hope you've enjoyed this Discover Your Destination series exploring the Chena River State Recreation Area. Have you visited the Chena River State Recreation Area and come away with an appreciation for this area? Share your story below, and as always, keep exploring!

Reader Interactions